Armchair Excursions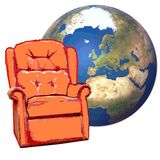 We may not be able to get together socially at the moment and are missing everyone's company during lockdown.
Our Social Committee have always tried to provide a mix of social events/day trips for you all and although some of our plans for the early part of this year have been scuppered we have some suggestions for you to try from the comfort of your own home.
THEATRE
Why not watch a show at home? Take a look at the
British Theatre
website under the heading
"Stuck at Home"
https://britishtheatre.com/stuck-at-home.
They have a rolling programme of shows/plays etc., each with an option to watch. Just be aware that you may have to pay a small subscription fee for some shows.
.....
Another virtual theatre option is via the website
https://www.whatsonstage.com
, if you sign up to their newsletter (for free), you'll receive regular email updates about shows that are available to view from home.
.....
Chichester Festival Theatre
https://www.cft.org.uk
are hosting a series of "Facing the Music" events every Wednesday at 7.00pm, until 24th March, 2021. Thickets start at £10 and feature well-known actors, including Imelda Staunton, Sheila Hancock and many others.
VIRTUAL GUIDED TOURS / WALKS / TALKS
FOOTPRINTS OF LONDON
https://footprintsoflondon.com
have some excellent "virtual tours", mainly in and around London.
They have a great range of topics, with each session lasting about an hour, with top-notch guides, and cost up to £12.
Simply pick the subject you are interested in and you'll find a selection of dates and times each tour will be hosted via Zoom.
You can select the number of places you want to book and then pay online.
One session that may be of particular interest is "The Rise and Fall of Music Hall in London" on 14th March at 3.00pm.
.....
NATIONAL GARDEN SCHEME
https://ngs.org.uk
have a series of "behind the scenes" online talks - all for £10, with an opportunity to make a further donation.
MUSIC
Ronnie Scotts
If you are interested in Jazz/Swing music, there are two websites that might be of interest to Ronnie Scott's, who are streaming some performances.
You can see what is available by viewing their website and "What's On" page to see a month-by-month view of live streamed events
https://www.ronniescotts.co.uk/schedulemonthly
.
By subscribing to their free newsletter
https://www.ronniescotts.co.uk/newsletter
, you can receive regular email updates of music events that are being shown live.
Although they are streaming events for free, they are seeking donations which go direct to the performers to help them through these difficult times.
.....
The Jive Aces
Every night since just before the first lockdown, they have been doing a free, online show at 8.30 p.m.
If you use Facebook, you can find their page, select "like" and then you'll be notified just before each show starts.
Alternatively, you can visit their website
https://www.jiveaces.com/home
, where you can sign up for their free newsletters and you'll then get regular updates of what's on.
Turn up the volume, get your dancing shoes on and have a great evening!