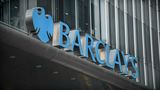 Barclays "Moments" Hubs
.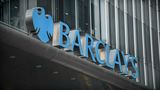 Barclays has launched new 'hubs' (or sections) on its online information portal called
"Moments"
"Moments" is an information area within the Barclays website, which provides guidance to assist you on various stages, or "Moments", in life.
The website content have been split into 3 sections:
Studying and Graduation
Support for life
Your Future
and each of these have 'hubs' that relate to that particular stage in life. Simply scroll down to the section you want and click on any of the 'hubs' shown.
The 'hubs' have been created to help colleagues and customers think about, plan and achieve goals in the different stages (or 'Moments') of their lives, including retirement. It is one of the ways Barclays is innovating to meet its customers' needs today and in the future.
Two of the newest 'hubs' are "
Living with illness and disability
" (which can be found under "Support for Life") and "
Later life
", (which can be found under "Your future").
"Later life" covers not only preparing for retirement, but also provides ideas about how to stay active, becoming part of the community and avoid loneliness, once you have retired, such as getting involved in part-time work and volunteering.
It also has information on travelling and remaining independent.
Barclays are planning more 'hubs' in the future.
You can access Moments at
barclays.co.uk/moments