Sunset Boulevard - January, 2018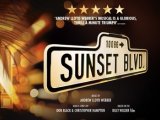 We had a very smooth journey to & from Southampton and even arrived early for our lunch!
The Vestry provided a good two-course lunch for us all and the food service was very swift.
The production of Sunset Boulevard was excellent, some very powerful and talented performers on stage who really "gave it their all". -
Sue Russell
"Thank you again for organising our outing yesterday. When the show first opened I thought "Oh dear !!" but that feeling didn't last long, it was an excellent show, and like you I thought the Butler Max had a wonderful voice."
- Joyce & Michael Eldridge
"Wonderful performance by 'Norma Desmond'. To think she had to do it all again in the evening!! Our guests enjoyed their day out and remarked on the friendliness of the club. Thank you again Sue."
- John & Doreen Tessier
"Just a quick thank you for organising the great trip to see Sunset Boulevard yesterday. What a great show!
- Christine Reid